Wines of New Zealand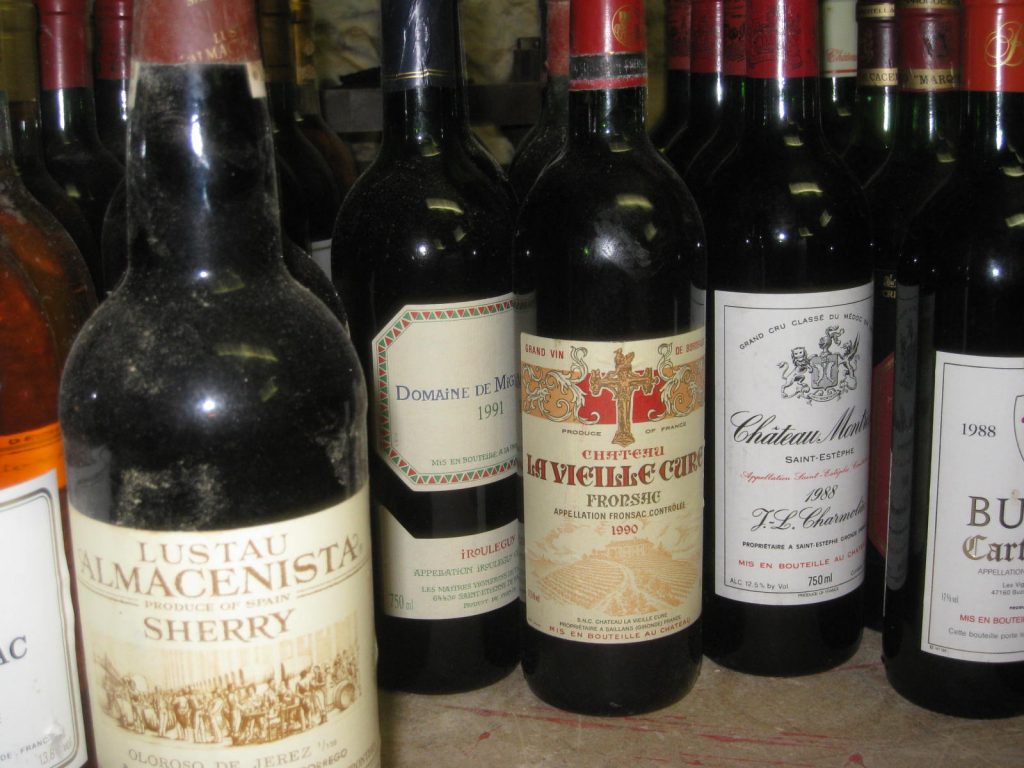 THE COUNTRY
Now let me start by giving a bit of context.
New Zealand is an independent English-speaking nation in the southern
hemisphere which many people (not we, of course) tend to lump together in
their minds with it's larger neighbor and are at a loss to associate anything with
that country that doesn't have kiwi in its name. Who is your favorite New
Zealand poet–novelist–composer–painter–film director?
The first thing to know, as any Kiwi will be quick to insist, New Zealand is in
almost every respect not Australia. For one thing, at it's closest point it is 1100
miles away across the Tasman Sea. And because of the climate, soil, exposure
and even the people, the wine produced is uniquely different, as I hope you will
see with this selection today. So let's forget about Australia.
New Zealand's two main islands are dominated by mountain ranges of volcanic
origin that give way to and shelter an extremely varied landscape of plateaus,
valleys, and rocky outcroppings. The country stretches 1000 miles from north to
south, lying between 36º and 47º of latitude, giving it the distinction of having
the southernmost vineyards in the world. In terms of distance from the equator,
it corresponds to the southern Spain and Italy to central France, meaning that in
some ways its wines can seem be more like European wines than those of the
US, South America, or Australia.
Unlike the major wine regions of Europe, where much of the grape cultivation is
open to the prevailing westerly winds, in New Zealand it is on the east side of
the mountain chain that runs along the western edge of the islands. Thus rather
than a west coast marine or Mediterranean climate, we have a semi-continental
climate, but with moderation from strong maritime influence. No vineyard is
farther than 80 miles from the sea. The resulting pattern of cool nights and long
sunny days means a long growing season. The volcanic gravel and porous rock
mixed with loam and clay allows deep root penetration characteristic of
European vines but not generally found in the New World. This auspicious
combination makes possible the development of complex aromatic components
along with more dependable acidity and lower alcohol levels than are typical of
California or Australia.
HISTORY
Given all these natural advantages, one may be surprised that the New Zealand
wine industry as we know it is of very recent development. Of course, there
were vines planted by missionaries in the early 19th century, and immigrants—
specifically from Croatia—introduced European techniques later in the century,
but it was only really in the late 1960s and 1970s that the country's potential for a
large-scale quality wine industry began to be exploited. The first commercial
planting of Sauvignon Blanc was only in 1973. And growth since then has been
steady.
It is still small. Now there are almost 36,000 hectares under vines. Spain has 1
million, France 792,000, and China is second with 799,000! Even Muslim Turkey
has half a million.
By last count there are 762 grape growers supplying 673 wineries. It is still
possible for everyone to know everyone else in the business.
There is a system of "Geographical Indications," or GI's, similar to systems in
other countries, identifying and protecting specific delimited regions and sub-
regions. You can see these on the map.
The largest production and the largest number of wineries (140) are in
Marlborough, by far the best-known region, on the northeast of the South Island.
It accounts for about 2/3 of the land under vines in the country.
The leading varieties, not surprisingly, are those associated with Northern
France. In terms of total production, Sauvignon Blanc leads, with 66%.
Chardonnay and Pinot Noir are just 8% and pinot gris next with 6 %. All the
other varieties are like all the other Republican candidates.
Production in 2015 was a disappointing 235 million liters, only because in 2014 it
was 320 million. As we're talking about a country of 4 ½ million, it's no surprise
that most of it, over 200 million liters, are exported, In fact, it's now the 6th largest
NZ export. Of that, ¾ of that to The US, Australia, and the UK (in equal shares).
The overwhelming proportion, nearly 90 percent, of that is Sauvignon Blanc.
Which brings me to the theme of this exploration. The wines we have chosen
represent a small but fascinating minority faction in an industry that is so
dominated by one style of wine. Here, in addition to the sparkling wine you
have had, we will sample an atypical sauvignon and a riesling, a relative rarity,
a red from the far south and one from the north. Five varieties and blends, five
different growing areas covering nearly the whole span of the country.
FEATURED WINES
Sophora Sparkling Cuvée NV $20
This is a brand of an international consortium called Distinguished Vineyards
and Wine Partners that also makes wine in Oregon, California and Australia.
Made by the traditional champagne process from the traditional varieties, 52%
Chardonnay and 48% Pinot noir grown in Gisborn and Hawke's Bay districts.
As almost everywhere else in the world except champagne, which is the coolest
wine region of France, grapes have to be harvested early to get the necessary
acidity for sparkling wine. Here it's possible to obtain ripeness and acidity.
Fermented weeks on the lees with full malolactic, then secondary fermentation 6-
8 weeks followed by 12 months of aging before disgorging.
WHITES
Man-o'-War Estate Sauvignon Blanc 2014 (Waiheke Island) $18
This little island, with 10,000 inhabitants, is home to 27 wineries. Man-o'-War is
the name of an actual place on the eastern end, where a 4500 acre estate was
consolidated in the 1980s by the Spencer family. They first planted grapes in
1993 and released their first commercial vintage in 2006. Now there are 150 acres
in 76 different blocks under cultivation with highly varied characteristics. Red
grapes are planted on steep north facing slopes, some up to the water's edge.
White varieties are planted on the exposed volcanic hilltops with well-drained
rocky soil and the cooling effect of constant breeze
This sauvignon blanc, the most northerly in New Zealand, is 100% estate grown
and bottled. According to notes on the website for the 2012 vintage, it is blended
from 10 different parcels that include a small percentage (11%) of semillon.
There is no irrigation and all hand harvesting. After pressing, the must is left 4-
5 days on the lees, then drawn off (racked) and cool fermented bone dry (less
than 2 grams per liter of sugar) in stainless steel tanks. Because its origin is
farther north, we tropical fruit side of sauvignon than what we are used to from
Marlborough, more like white Bordeaux than Loire Valley, qualities could grow
more pronounced with age.
Lawson's Dry Hills 2013 Riesling $21 (Marlborough) $21
From vineyards planted from 1982 on and launched as a brand in 1992. The
winery produces estate bottled pinot, chardonnay, and sauvignon blanc, but is
known for what they call aromatics as well–Riesling, Pinot Gris, and especially a
late-harvest Gewurztraminer.
The grapes are planted on porous soil at the the northern end of their Waihopai
Valley vineyard about 20 miles from the sea. The alcohol and residual sugar
content vary. 2012 was drier and stronger. This one came out at 11% alcohol and
10 grams of sugar, i.e. 1%, which most people taste not dry. This wine has won a
number of medals.
REDS
Wild Earth Pinot Noir 2010 (Central Otago) $30-35
Founded by a native Californian, Quintin Quider, who arrived in 1993, planted
vines in 1998, then released his first vintage 2004. Now only 40 hectares,
producing about 15,000 cases, mostly pinot. It is still family owned and small.
Vineyards are on lower slopes of east-facing mountains in the Bannockburn
subregion, dry and (relatively) warm, on silt, loam, clay soils. Hand harvesting,
matured in French oak. The wines have been winning gold medals at
international competitions almost from the beginning.
Puriri Hills Estate 2010 $40
Now we are fortunate to contrast the South Island pinot with a wine from same
vintage, 640 miles to the North,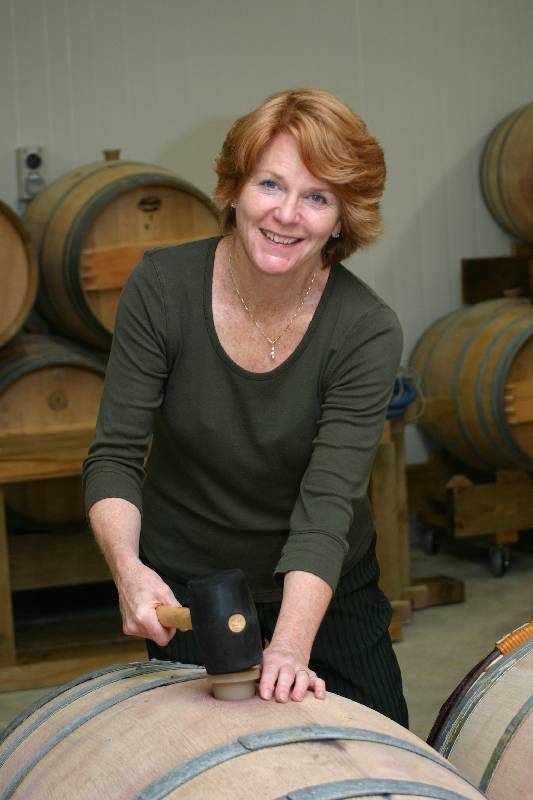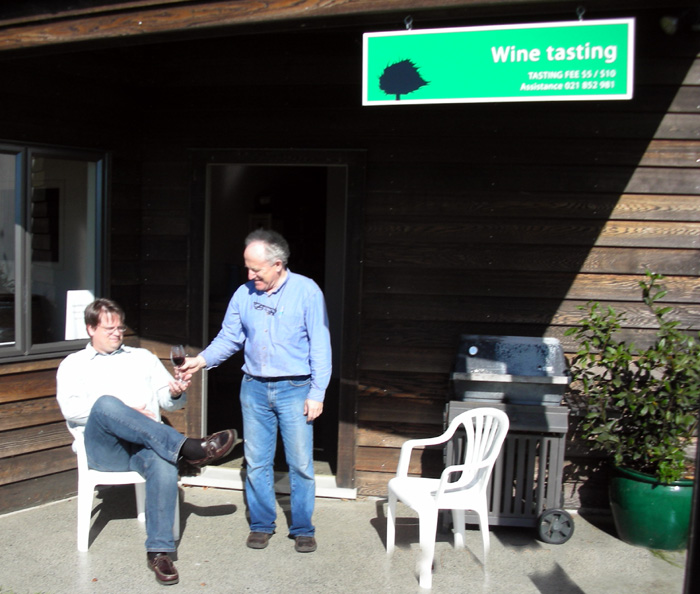 The vineyards and winery established American Judy Fowler on 93 acres near
the village of Clevedon, southeast of Auckland overlooking the Hauraki Gulf,
released it's first wine in 1999. The enterprise was inspired by the wines of Saint-
Emilion and Pomerol, and efforts are focused exclusively on reds (and some
rosé) blended from the traditional bordeaux varieties, including the two that
have virtually disappeared there. All wines are 100% estate grown and bottled.
Farming is organic and biodynamic. Harvesting is by hand. 2010 was a fine year, so the grapes were at the peak of ripeness. Less than 2500 bottles were produced of this wine, from 5 ½ acres of vines. The blend is 43% merlot, 43% cabernet sauvignon and 14% malbec, with 14% alcohol.
This wine was aged in 75% new French oak for 21 months before blending and
fining (that is, clarifying, removing particles) with egg whites, then further aged
in bottle at the winery for 3 years before release. This is a service to the
consumer that is very rarely provided nowadays. One of the great things is that you can still buy older vintages going back to 2000.
THE WINE SECTOR

35,859 hectares, still increasing
66% SB
8.3% Chardonnay
8% Pinot noir
6.2% Pinot gris
2.7% Merlot
1.4% Riesling
0.5% Syrah
0.4% Gewurz
0.3% Cabernet
0.6% Other
673 Wineries and 762 growers
The largest number, 140, in Marlborough
2/3 of the vineyard area is in Marlborough
South Island

Central Otago makes up 2.4% of NZ production. The southernmost in NZ and thus the
world, also the highest. Located on the eastern side of high mountains, recognized early as an area suitable for burgundy style reds, but remained mostly known for cherries and
apricots. Not really developed until the 1970s , Stony soil with good drainage distinguishes 5 subregions with different microclimates:
Waitaki
Canterbury/ Waipara
Marlborough
Nelson
North Island

Wairapara/Martinborough
Hawke's Bay
Gisborne
Waikato/Bay of Plenty
Auckland
Kumeu
Waiheke Island
Matakana
Northland

Production in 2014:
320.4 million liters
2015 234.7 million liters
Export: 209 million liters, 6th largest export in value, 86.5% SB
¾ go about equally to US, Australia, and UK
The value of exports has tripled in the last 10 years.
Domestic sales rising to 62 million liters
Smaller amounts of riesling, pinot gris, and Gewurztraminer, which are called
aromatics